End - to - end expertise
AILPL's comprehensive network of services and facilities offers the resources necessary to support your supply chain. We offer a full array of integrated, end-to-end supply chain management services that delivers results directly to your bottom line.

Our services include:
• Physical Logistics Services, • Distribution & freight management, • Warehousing & DC management, • JIT manufacturing support, • Consolidation / deconsolidation, • Freight forwarding, • Customs management, • CFS/ICD operation, • Information systems that provide visibility & reporting, • Leading TMS, WMS & cross-border systems, • Supply chain event / exception management capabilities, • Supply Chain Management Services, • Supply chain design, • Network optimization, • 4PL services, • Vendor management programs, • Vendor managed inventory programs, • Facility design, sale & leaseback

As an AIPL customer, you can enjoy: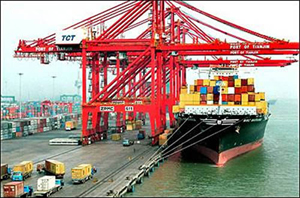 Cost savings
Origin management such as spot market pricing, bidding, origin audits and using multiple freight forwarders per trade lane etc. will allow you access to the lowest logistics rates at all times.

Shipment visibility
Provision of shipment visibility with electronic shipment tracking via ED will allow you the ability to respond faster to changing market conditions.

Increase access to space
Access to increased capacity with the use of multiple 3rd party logistics providers across and within trade lanes especially during peak seasons or for large shipments. Logistics managers can now enjoy the security of knowing that any kind of logistics space will be available when they need it.

Increase control and visibility of your cargo
Provision of a single point of contact for all shipments for you and your vendors.