Inland Container Depot (ICD)

Activities
• Receiving / Delivery of containers at the port, • Transportation from port to ICD & vice versa, • Consolidation and segregation of LCL Cargo, • Temporary storage of containers and multi segment cargo, • Stuffing and destuffing of containers, • Cargo bonding facilities,

ICD storage facility
• Empty container storage yard, • Floored area for empty container storage, • Tank container storage, • Reefer container storage facilities with generator backup, • Clean and dust proof storage

Equipment
• Fork lifts, • Reach Trucks, • Cranes, • Container lifters, • Leaf Trucks, Pallet Handlers, • Stacker Cranes

Other value added services
• Bonded and non bonded warehouse, • Weight facilities for empty / stuffed container in trucks, • Transport terminal to facilitate faster movement, • Complete logistics bridging to customers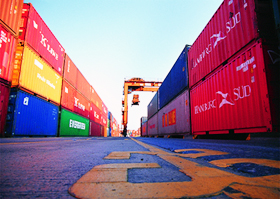 Distribution & Transportation

Consolidation
ALPPL can consolidate shipments to our customers' instructions and manage their movement by ocean, air or truck to their final destination.

Deconsolidation
ALPPL can manage customers' distribution decision on demand supply buy optimizing all the logistics channels regardless of the need to move a single package, less-than-truckload or truckload shipments direct to store, DC or home, we provide many innovative and cost saving solutions. The benefits of deconsolidation include full visibility of our customers' products throughout the supply chain and the flexibility to change modes while in transit, giving them decision-making ability on demand.

Reverse distribution
ALPPL is also concerned about reducing the amount of raw materials and energy our customers use, recycling their products, reusing their packaging materials as well as disposing their products. By interfacing with our customers' purchasing, manufacturing, marketing, packaging and engineering, we work closely with them to optimize decisions in these areas to help them conserve resources and fulfill their corporate social responsibility.

Delivery optimisation
This process consolidates the deliveries of multiple suppliers into one, to increase accountability while reducing in-store service interruptions. It may also be combined with techniques such as smaller, more frequent deliveries or demand-based, JIT replenishment to help assure our customers' product availability on a retailer's shelves.

Just-in-time delivery
Minimizing inventory of parts and supplies on a factory floor can help our customers realize significant bottom line results. ALPPL' just-in-time delivery helps our customers design the integrated systems necessary to move materials from points of procurement direct to their production line, within strict time parameters.

Distribution
ALPPL has established an extensive network of trucking alliances to serve our customers' transportation and distribution requirements all across the country and for exports. Our trucking network is scalable to our business volume requirements and gives us a strong
capability to provide reliable local transportation as well as cross-border logistics in the growing markets.

Merge-in-Transit
ALPPL's Merge-in-Transit Program supports manufacturers by managing the flow of components and/or products from multiple sites to a designated hub - where they are merged and bundled for delivery as a complete system to their customers.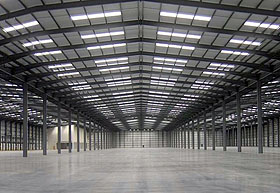 Warehouse management

Inventory management
ALPPL increases the flexibility of our customers, consumer response programs by modifying products in the distribution center to satisfy special promotions, recall requirements or to create value-added packages before delivery to retailers.

Vendor managed inventory (VMI)
ALPPL works with our customers and their suppliers to set up VMI programs in distribution centers that allow manufacturers to buy materials on consignment and pay only for what they use each month allowing our customers to redirect capital previously allocated to inventory.

Sequencing
Nothing is more costly than shutting down an assembly line because of a lack of production ready materials. Our process is designed to sequence items for the right order at the right time - according to our customer's production schedule.

Sample value added services

Sub-assembly
By pre-assembling parts and components, AILPL can help our customers reduce the number of assembly steps required at their factory, simplifying their manufacturing process and reducing costs.

Kitting
The process simplifies parts handling by configuring individual high-activity parts into consolidated user packages prior to final delivery.

Packaging & labeling
ALPPL can also help our customers configure products in the forms their customers want whether its bundling, shrink-wrapping, bar code label creation or any other type of custom packaging labeling and asset tagging. We also provide packing with special protective packaging for large-component shipments containing glass or fragile accessories. This is especially useful to the automotive market and computer markets.

Cross dock scanning
ALPPL scans outer carton labels at our transit warehouse facilities to create an electronic packing list. The e-packing list information is combined with other logistics information to create a final ASN according to our customer's specifications. Shipments with multiple parts per carton will require special bar code labeling in order to create an accurate ASN.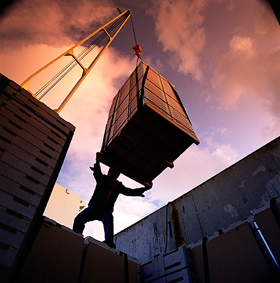 Project Cargo Management

Moving oversized & heavy cargo is always a challenging task as it demands careful planning, decisive coordination and timely execution. The logistics services within this program do not always begin and end at the port. The origins and final destinations of the cargo are often far away from water terminals and special on carriage arrangements are required to gain access to these remote areas. Special trailers, vessels and handling equipment are often required to facilitate smooth execution.

ALPPL prides itself to providing fast, reliable and responsible quality solutions and services to our customers without compromising on standards and safety. Our growing list of satisfied customers come from varying industries such as Oil & Gas, Power Transmission, OEMs of Heavy Machineries and Industrial Plants.

Our projects expertise include:
• Trains and Locomotives, • Industrial Plants and Air Separation Plants, • Aircrafts, • Naval & Pleasure Crafts, • Heavy Duty Vehicles, • Defense Equipment, • Port Equipment

We also provide customized solutions to cater to our customer's stringent time-lines.
Our team of dedicated and experienced project managers believe in providing our customers 'Best in Industry' practices to serve their complex project cargo logistics needs:

• Providing an integrated Turnkey project management services, • Professional on-site operations supervision, • Engineering creative and cost effective customized solutions in sourcing and arranging special hardware for lifting, lashing operations. • Professional surveys, route and operations flow planning, • Project consultancy management, • Single point of contact for responsible, responsive and effective communications, • 3-PL support and co-ordination for value added services, • High standards of working practices through our quality assurance and health & safety environmental programs